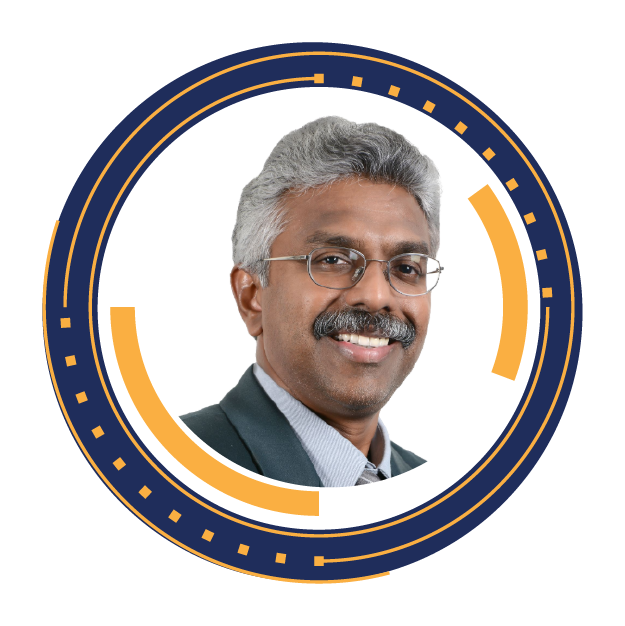 Sakthivel Narayanasamy
Chairman
Sakthivel Narayanasamy or better known as Sakthi is the Chairman of Quantum Computing Sdn Bhd – a respected regional specialist in Automation Solutions. He has been in the engineering industry for the past 30 years leading local and regional projects in diverse industries. Sakthi has worked in a number of multinational companies such as General Electric and Siemens. He was a Senior Systems Engineer in Siemens Malaysia before he founded his own business ventures. The international exposure and engineering best practices gained in these companies have contributed to his ability to develop and innovate automation solutions that are practical, sustainable, and scalable with a business focus.
EPCON ASIA 2022 MEET-UP Meet_Up
Panel Discussion: Workforce Of The Future
Addressing the shortage of high-end skills.
Can the semiconductor industry yield benefits from Malaysia's Budget 2022 allocation of RM423 million in grants for companies embarking on research and development activities and RM295 million for public universities to play a role in the research and innovation ecosystem as well as encourage industry collaboration, to build the workforce of the future?
Are we ready for Industry 5.0?
Moderator: Ts. Shamsul Anuar Abdul Wahid, Director Corporate Technology, Malaysia's national Applied Research and Development Centre (MIMOS)
Panelists: AP Dr Fawnizu Hussin, Chair IEEE Malaysia Awards & Recognitions Committee and Associate Professor, Electrical & Electronic Engineering, UTP
Panelists: Sakthivel Narayanasamy, Chief Executive Officer, Galactic Advance Engineering (M) Sdn Bhd