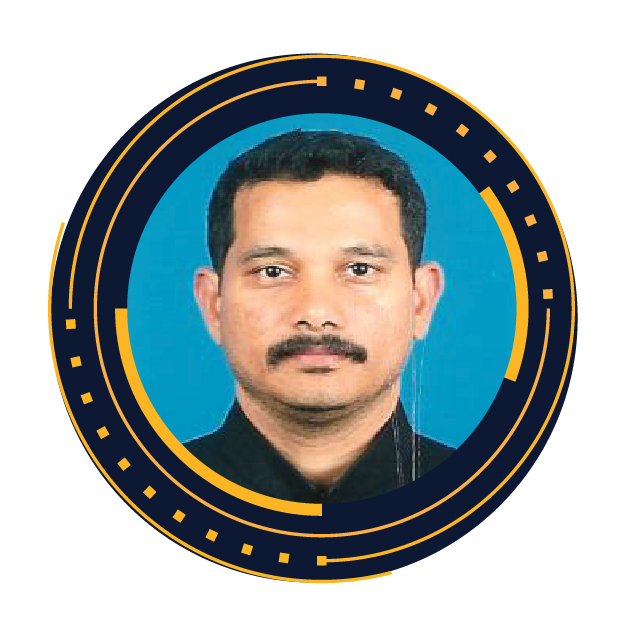 Shuras Vasu
Consultant, MALAYSIA
Shuras V holds a bachelor's degree in electrical engineering graduated from University of Technology Malaysia and MBA from NTU Australia. He has master's degree from Northern Territory University, Australia. He joined Sony Electronic (A- U Cell Manufacturing Organization),Prai Malaysia in 1991 as a Production Engineer and was responsible in establishing production standard for assembly operation, performing risk assessment for New Product Introduction, train new operators on
the required SOP, work with CFT team on resolving production quality issues using QCC tools and Kaizen methodology, work with design centre in Japan for design change matters and perform time study with
Industrial Engineer to improve the productivity of the shop floor. He is a UK certified Lead Auditor for ISO9001/TS16949 for 1st, 2nd, and 3rd party audit. He was MR (Management Representative) for more than 5 years–ISO9001/TS16949/AS9100. He has trained and coached many organizations on the correct understanding of the new ISO standard, namely ISO9001:2015, IATF16949:2016, ISO14001:2015 and
ISO45001:2018, including the Risk Analysis.
EPCON ASIA 2022 MEET-UP (10 March 2022) Meet_Up Agenda
Panel Discussion: Retaining Talents & Fostering Employee Trust
With major downsizing efforts because of the pandemic, many players had lost a large talent pool, while the remaining employees can easily get demotivated as a result.
How do the key players stay adaptable and mindful of workers' wellbeing during the lockdowns and post-lockdowns to keep the motivation and productivity high?
Malaysian government's stringent workplace rules added costs of the workforce; can smaller players keep up with this surge in cost while keeping employees' wellbeing in check?
Moderator: AP Dr Fawnizu Hussin, Chair IEEE Malaysia Awards & Recognitions Committee and Associate Professor, Electrical & Electronic Engineering, UTP
Panelists: Balan Krishnan, Head of Human Resources, Dexcom
Panelists: Muhammad Hilman Rao Abdullah, Human Resources Director, Nexperia