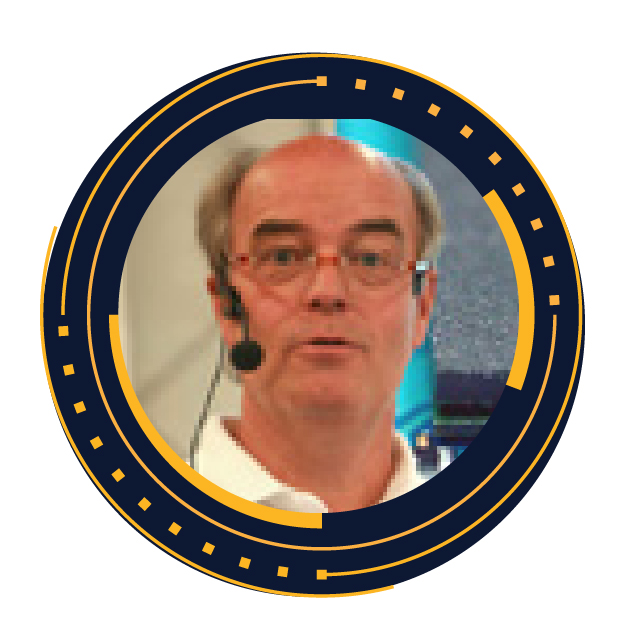 Bob Willis
Prinsipal Consultant,ENGLAND
Bob Willis currently operates a training and consultancy business based in UK and has created one of the largest collections of interactive training material in the industry. With his online training
webinars Bob has provided a cost effective solution to training worldwide and regularly runs training for SMTA, NPL, SMART, IPC, EIPC and more recently IMAPS. Although a specialist for companies implementing lead-free manufacture Bob has provided worldwide consultancy in all areas of electronic manufacture over the last 30 years. This is based on working in manufacture with contract assembly,
printed board manufacture and environmental test facilities. This has earned him the SOLDERTEC/Tin Technology Global Lead-Free Award for his contribution to the industry. He has also been presented with the SMTA International Leadership Award, SMTA International Best Paper Award and IPC Committee Award for contribution to their standards activity.
EPCON ASIA 2022 MEET-UP (10 March 2022) Meet_Up Agenda
Panel Discussion: Workforce Of The Future
Addressing the shortage of high-end skills.
Can the semiconductor industry yield benefits from Malaysia's Budget 2022 allocation of RM423 million in grants for companies embarking on research and development activities and RM295 million for public universities to play a role in the research and innovation ecosystem as well as encourage industry collaboration, to build the workforce of the future?
Are we ready for Industry 5.0?
Moderator: Ts. Shamsul Anuar Abdul Wahid, Director Corporate Technology, Malaysia's national Applied Research and Development Centre (MIMOS)
Panelists: AP Dr Fawnizu Hussin, Chair IEEE Malaysia Awards & Recognitions Committee and Associate Professor, Electrical & Electronic Engineering, UTP
Panelists: Sakthivel Narayanasamy, Chief Executive Officer, Galactic Advance Engineering (M) Sdn Bhd
EPCON ASIA 2022 MEET-UP (10 March 2022) Meet_Up Agenda
Panel Discussion: Retaining Talents & Fostering Employee Trust
With major downsizing efforts because of the pandemic, many players had lost a large talent pool, while the remaining employees can easily get demotivated as a result.
How do the key players stay adaptable and mindful of workers' wellbeing during the lockdowns and post-lockdowns to keep the motivation and productivity high?
Malaysian government's stringent workplace rules added costs of the workforce; can smaller players keep up with this surge in cost while keeping employees' wellbeing in check?
Moderator: AP Dr Fawnizu Hussin, Chair IEEE Malaysia Awards & Recognitions Committee and Associate Professor, Electrical & Electronic Engineering, UTP
Panelists: Balan Krishnan, Head of Human Resources, Dexcom
Panelists: Muhammad Hilman Rao Abdullah, Human Resources Director, Nexperia