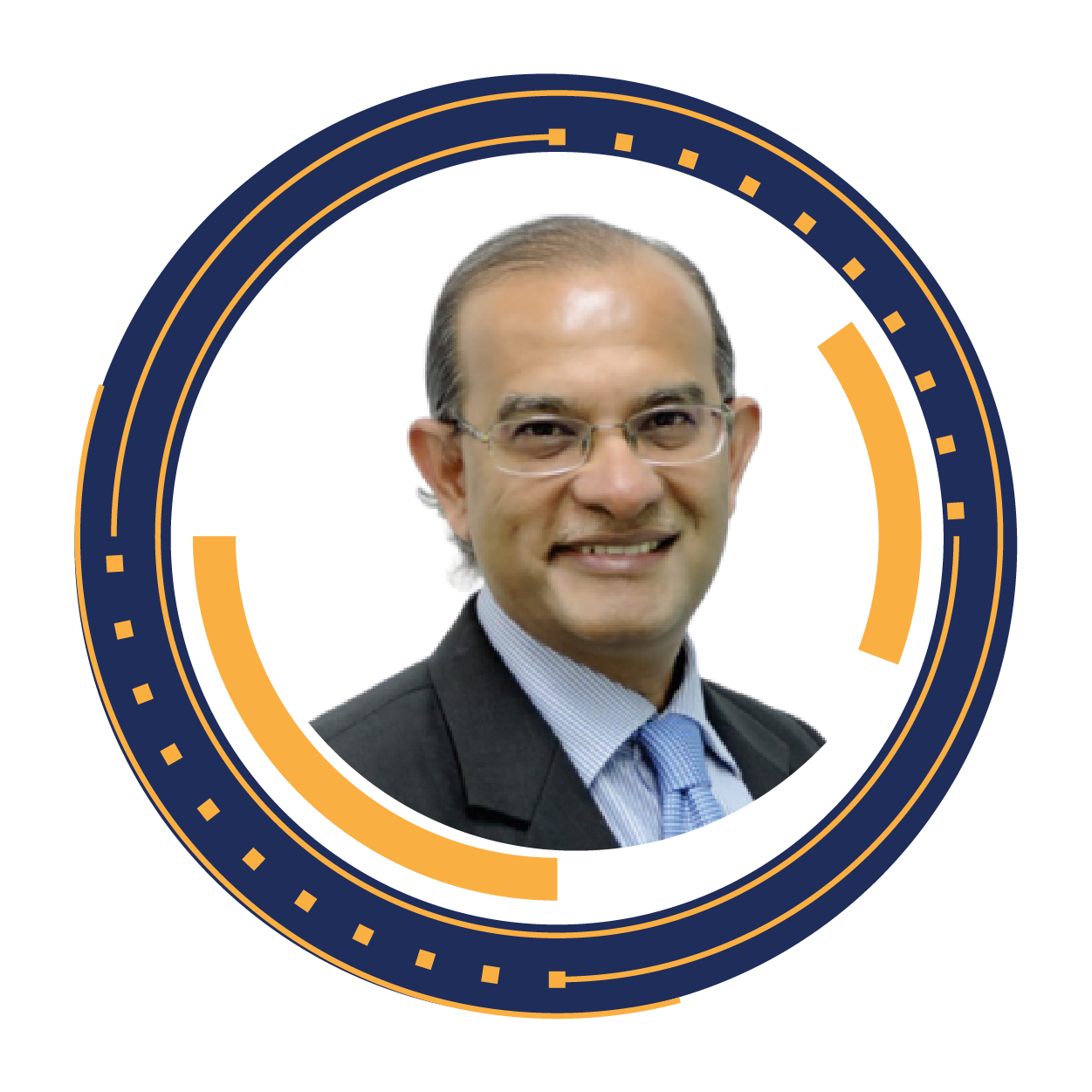 Shanmuganathan Palanisamy
Chief Executive Officer
Shanmuganathan (Shaan), is a transformational leader with high interpersonal skills and a passion for innovation. He is the current Kontron's Malaysia Chief Executive Officer (CEO). Prior to joining Kontron, after a short stint in Malaysia upon graduating from the USA, he was based in overseas assignments in Hong Kong, China, and Canada where he was involved in various R&D Groups developing and manufacturing products for consumers, RF, Medical and embedded industries. He returned to Malaysia to continue contributing to the R&D field. With his passion and versatile executive capabilities in engineering with a development background, he managed to transform Kontron Malaysia from a manufacturing incline company to today's R&D CoE (Centre of Excellence) for Kontron embedded boards, systems, and IoT (Internet of Thing) mainly focusing vertical applications in Industrial 4.0, Avionics and Transportation. Shaan begins his career as an RF engineer and continue building his career holding various technical and executive management positions through his 30 years tenure. He holds BSc. Electrical Engineering (Major in Electronic and System Control), USA and Master in Business Administration (MBA), Malaysia. In 2021, appointed as EEPN Chairperson for Strategic Initiatives 4 (Enable and Forge a Robust E&E Ecosystem) and Member of the Penang Socio-Economic Recovery Consultative Council (PSERCC) Industry / SMI / SME Working Committee.
EPCON ASIA 2022 MEET-UP Meet_Up
Panel Discussion: Workforce Of The Future
Addressing the shortage of high-end skills.
Can the semiconductor industry yield benefits from Malaysia's Budget 2022 allocation of RM423 million in grants for companies embarking on research and development activities and RM295 million for public universities to play a role in the research and innovation ecosystem as well as encourage industry collaboration, to build the workforce of the future?
Are we ready for Industry 5.0?
Moderator: Ts. Shamsul Anuar Abdul Wahid, Director Corporate Technology, Malaysia's national Applied Research and Development Centre (MIMOS)
Panelists: AP Dr Fawnizu Hussin, Chair IEEE Malaysia Awards & Recognitions Committee and Associate Professor, Electrical & Electronic Engineering, UTP
Panelists: Sakthivel Narayanasamy, Chief Executive Officer, Galactic Advance Engineering (M) Sdn Bhd
EPCON ASIA 2022 MEET-UP Meet_Up
Panel Discussion: The Supply Chain Battle Backlogs
As we brace through the pandemic, Malaysian, as well as other nations across the world had seen many forms of lockdowns. While the lockdowns were necessary to break the Covid-19 chain, we also witnessed many factories suspending their operations or operating in limited capacities here in the 'Silicon Valley of the East. Malaysia accounts for 13% of global chip packaging and testing, and 7% of the world's semiconductor trade passes through the country. The pandemic, along with the Suez Canal incident, and fire and drought incidents at fabrication factories across Japan, Taiwan, and the US, had severely impacted the global chip supply. Taiwan Economy Minister Wang Mei-Hua recently said that Malaysia's help is needed to resolve the global shortage of auto semiconductors, especially when it comes to packaging. Malaysia's chip assembly industry accounts for more than one-tenth of world trade of more than USD20 billion.
This session focuses on Malaysia's battle against the backlogs in the semiconductor industry while holding its fort against the spread of new variants; and the challenges ahead with uncertainties from emerging variants of Covid-19.
Moderator: Esugasini Subramaniam, Director, SIG Global Operations & Supply Chain, Micron Technology
Panelists: Ts. Azhar Md Nayan, Regional Managing Director, MSTS Asia Sdn Bhd
Panelists: Gooi Bor Chun, Vice President & General Manager Global Services, Keysight Technologies