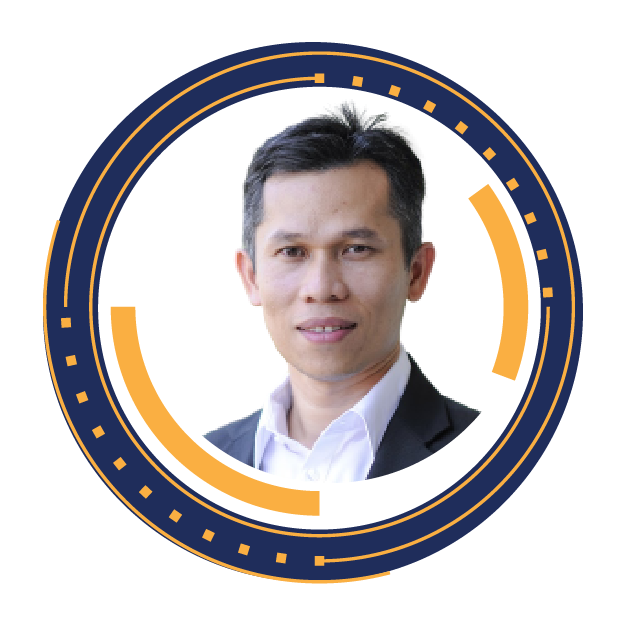 AP Dr. Fawnizu Azmadi Hussin
Chair IEEE Malaysia Awards & Recognitions Committee & Associate Professor, Electrical & Electronic Engineering, UTP
Fawnizu Azmadi Hussin has published more than 130 research papers and holds 6 patents under his name. He graduated from the University of Minnesota (USA) in 1999, the University of New South Wales (MSc-2001), and the Nara Institute of Science and Technology (PhD-2008). Fawnizu was the Chair of IEEE Malaysia Section (2019-2020) and IEEE Circuits & Systems Malaysia Chapter (2013-2014) and was awarded the 2018 Region 10 (Asia Pacific) Outstanding Volunteer Award. He was Deputy Head of the E&E department (2013-2014) and Director of Strategic Alliance Office (2014-2018) at Universiti Teknologi Petronas and Visiting Professor at Intel Malaysia (2012-2013) and Malaysia-Japan International Institute of Technology (MJIIT, 2020).
EPCON ASIA 2022 MEET-UP Meet_Up
Panel Discussion: Workforce Of The Future
Addressing the shortage of high-end skills.
Can the semiconductor industry yield benefits from Malaysia's Budget 2022 allocation of RM423 million in grants for companies embarking on research and development activities and RM295 million for public universities to play a role in the research and innovation ecosystem as well as encourage industry collaboration, to build the workforce of the future?
Are we ready for Industry 5.0?
Moderator: Ts. Shamsul Anuar Abdul Wahid, Director Corporate Technology, Malaysia's national Applied Research and Development Centre (MIMOS)
Panelists: AP Dr Fawnizu Hussin, Chair IEEE Malaysia Awards & Recognitions Committee and Associate Professor, Electrical & Electronic Engineering, UTP
Panelists: Sakthivel Narayanasamy, Chief Executive Officer, Galactic Advance Engineering (M) Sdn Bhd
EPCON ASIA 2022 MEET-UP Meet_Up
Panel Discussion: Retaining Talents & Fostering Employee Trust
With major downsizing efforts because of the pandemic, many players had lost a large talent pool, while the remaining employees can easily get demotivated as a result.
How do the key players stay adaptable and mindful of workers' wellbeing during the lockdowns and post-lockdowns to keep the motivation and productivity high?
Malaysian government's stringent workplace rules added costs of the workforce; can smaller players keep up with this surge in cost while keeping employees' wellbeing in check?
Moderator: AP Dr Fawnizu Hussin, Chair IEEE Malaysia Awards & Recognitions Committee and Associate Professor, Electrical & Electronic Engineering, UTP
Panelists: Balan Krishnan, Head of Human Resources, Dexcom
Panelists: Muhammad Hilman Rao Abdullah, Human Resources Director, Nexperia